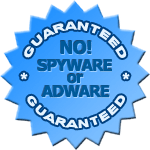 Birds of Prey Free Screensaver
:: DESCRIPTION
The Birds of Prey Free screensaver will lead you to the interesting world of birds of prey living in the wild.

People like birds of prey a lot. They are the common symbols of domination, power and state since the ancient times. After manning the birds of prey help hunters to catch the ducks and other hunting birds in the air. If the bird of prey is in possession of someone it is the great prestige for this person.

This screensaver will show hawks, falcons, owls and bald eagles, of course, on the dektop of your computer. Enjoy!
:: SCREENSHOTS
DO YOU LIKE THIS SCREENSAVER?
WE ARE ALSO RECOMMEND:

New Zealand is notable for its geographic isolation and extraordinary fauna and flora.

Japan and Japanese culture are very different from USA orEuropean one and therefore are always attractive for tourists.

Transfer yourself to the far highland country towards the wild and beatiful spring nature.