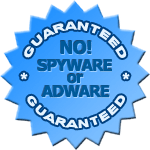 Birds of Prey Free Screensaver
:: DESCRIPTION
The Birds of Prey Free screensaver will lead you to the interesting world of birds of prey living in the wild.

People like birds of prey a lot. They are the common symbols of domination, power and state since the ancient times. After manning the birds of prey help hunters to catch the ducks and other hunting birds in the air. If the bird of prey is in possession of someone it is the great prestige for this person.

This screensaver will show hawks, falcons, owls and bald eagles, of course, on the dektop of your computer. Enjoy!
:: SCREENSHOTS
DO YOU LIKE THIS SCREENSAVER?
WE ARE ALSO RECOMMEND:

Persia is the former name of Iran, the country with long history.

Ocean Waves Free screensaver will show you the mighty of the ocean that breaks on the shore with its powerful waves.

The Nice Flowers Free screensaver will show you the most wonderful items that mother-nature can show to people - flowers.