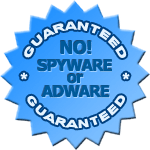 Clock Book Free Screensaver
:: DESCRIPTION
Decorate your screen with this amazing Clock Book screensaver. Made in true 3D, it presents a new philosophic approach to the clocking process.

You will see the book that fixes the moments of our life on each page. On one page, it shows the past; on the next, the future comes.

Where is the present then? Install this screensaver and try to find out your own answer to this question. Just behold the enigma while the time is turning over on the old book pages. Look at the book and pass through the events of your life!
:: SCREENSHOTS
DO YOU LIKE THIS SCREENSAVER?
WE ARE ALSO RECOMMEND:

Zebras are famous African animals due to their exterior, eager behaviour, high socialization and communicative abilities.

Feel the extremes of sailing in the open sea full of the strong fair wind. The screen saver will show you the calm and dramatic moment of sailing.

Polar bear is the world's largest predator found on land, being twice as big as lions or tigers.