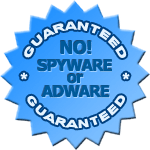 Night Cities Free Screensaver
:: DESCRIPTION
The night time transforms the day city landscape to the totally another scene. The night illumination outlights the historical buildings, skyscrapers, roads, trees, etc. and makes the fairy-tale atmosphere in the well-known places. Color lights together with illuminated sky produces fantastic impression from the night city.

This screensaver will present you the views of different cities at night time. Try to guess the city name having the night scene only, sometimes it is not easy as it was thought before.
:: SCREENSHOTS
DO YOU LIKE THIS SCREENSAVER?
WE ARE ALSO RECOMMEND:

Lighthouse is the ancient invention that works till nowadays helping to sail in safety.

Decorate your screen with this amazing Stunning Cars Free screensaver. Let the cars of your dreams appear on the screen of your PC.

Persia is the former name of Iran, the country with long history.