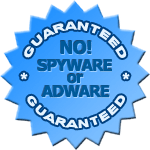 Aquarium Fishes Free Screensaver
:: DESCRIPTION
People have kept fish in aquaria for centuries and this tradition became very popular in the Roman Empire. Aquaria can be fresh water, salt water, cold water and tropical water, but they always keep the most beautiful habitants of the underwater world.

The Aquarium Fishes Free screensaver will let you see different colorful fishes usually kept in aquaria at home. Install this screensaver on your compter and watch the relaxation views on the desktop!
:: SCREENSHOTS
DO YOU LIKE THIS SCREENSAVER?
WE ARE ALSO RECOMMEND:

Astrologers use astronomical observations of the movements of the night sky for divinatory purposes.

Elephants are the biggest land animals on the Earth alive today, therefore they are the symbols of might, force and power.

The Nice Flowers Free screensaver will show you the most wonderful items that mother-nature can show to people - flowers.