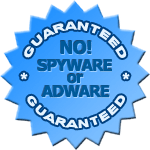 Tibet Free Screensaver
:: DESCRIPTION
Tibet is a mysterious area in Central Asia. It is the highest region on Earth and is commonly referred to as the "Roof of the World." The heart of Buddhism and the magnificent Potala Palace (residence of Dalai Lama) are there. Tibet shows to rare tourists the unusual culture, manners, architecture, environment, etc.

This screensaver will open the window to Tibet on the desktop of your computer and show you the exciting views of different places of this unknown country.
:: SCREENSHOTS
DO YOU LIKE THIS SCREENSAVER?
WE ARE ALSO RECOMMEND:

The popular american canyons are famous due to the stunning views they present to people.

Decorate your desktop with this amazing screensaver. Look at your screen and explore the enigma while the time is turning over on the old book pages.

The Nice Flowers Free screensaver will show you the most wonderful items that mother-nature can show to people - flowers.