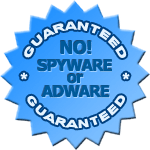 Kittens Free Screensaver
:: DESCRIPTION
The Kittens Free screensaver will show you views of funny kittens in different situations and environments.

Cats are the favorite domestic animals that live together with people for thousands of years. We love them a lot and kittens are always eager to play. Kittens can play with toys, with you, with other kittens or even with themselves and they are very funny and comic.

Install this screensaver and please you eyes with views of amazing kittens on your desktop!
:: SCREENSHOTS
DO YOU LIKE THIS SCREENSAVER?
WE ARE ALSO RECOMMEND:

The popular american canyons are famous due to the stunning views they present to people.

Elephants are the biggest land animals on the Earth alive today, therefore they are the symbols of might, force and power.

Feel the extremes of sailing in the open sea full of the strong fair wind. The screen saver will show you the calm and dramatic moment of sailing.