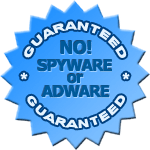 Deep Sky Free Screensaver
:: DESCRIPTION
The Deep Sky Free screensaver will show you the amazing and mysterious objects from the outer space.

The starry night sky is the attactive show itself. People like very much to see stars, find constellations and planets. The human eye is very sensitive device, but deep sky keeps the objects that are beyond the possibilities of the naked eye. The huge telescopes with sensitive photocells can deliver us the admirable pictures of the galaxies, nebulaes, gas clouds, supernova remnants and more.

This screensaver will help you to see the views of different deep sky objects that definitely will please your eyes!
:: SCREENSHOTS
DO YOU LIKE THIS SCREENSAVER?
WE ARE ALSO RECOMMEND:
Using the Spring Flourish Free screensaver you will see fascinating views of friut and wild trees in blossom.

New Zealand is notable for its geographic isolation and extraordinary fauna and flora.

Decorate your screen with this amazing Stunning Cars Free screensaver. Let the cars of your dreams appear on the screen of your PC.