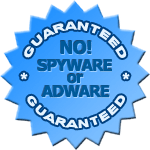 New Zealand Voyage Free Screensaver
:: DESCRIPTION
New Zealand is notable for its geographic isolation and extraordinary fauna and flora. Due to the low population New Zealand still looks like the unpolluted paradise with clear shores, crisp waters, pure white snow and lush green foliage.

The New Zealand Voyage Free screensaver shows you the amazing views of differrent urban and rural corners of the country. This screensaver will help you to make the virtual voyage to New Zealand with quiet, relaxing and cosy atmosphere on the desktop of your computer.
:: SCREENSHOTS
DO YOU LIKE THIS SCREENSAVER?
WE ARE ALSO RECOMMEND:

Polar bear is the world's largest predator found on land, being twice as big as lions or tigers.

Feel the extremes of sailing in the open sea full of the strong fair wind. The screen saver will show you the calm and dramatic moment of sailing.

Persia is the former name of Iran, the country with long history.