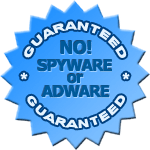 Persian Trip Free Screensaver
:: DESCRIPTION
Persia is the former name of Iran, the country with long history. Under Cyrus the Great and Darius the Great, the Persian Empire eventually became the largest and most powerful empire in human history up until that point. Dozens of pre-historic sites across the Iranian plateau point to the existence of ancient cultures. Persepolis was an ancient ceremonial capital of the Persian Empire. Its ruins look tremendous and magnificent even nowadays.

This screensaver will help you to make the virtual trip to Persia to see the modern cities and ruins of the ancient civilizations on the desktop of your computer.
:: SCREENSHOTS
DO YOU LIKE THIS SCREENSAVER?
WE ARE ALSO RECOMMEND:

The Fresh Fruits Free screensaver will show you attaractive compositions of cool juicy fruits that are ready to be eaten and rise your appetite.

Waterfall is always the attractive show for people.

Japan and Japanese culture are very different from USA orEuropean one and therefore are always attractive for tourists.