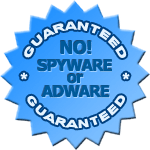 Elephants Free Screensaver
:: DESCRIPTION
Elephants are the biggest land animals on the Earth alive today, therefore they are the symbols of might, force and power. In Asian cultures elephants are symbols of wisdom, and are famed for their memory, high intelligence and smart social behaviour. A white elephant is considered holy in Thailand.

The Elephants Free screensaver will show you different views of these attaractive animals in African environment. Install this screensaver on your compter and make a virtual safari!
:: SCREENSHOTS
DO YOU LIKE THIS SCREENSAVER?
WE ARE ALSO RECOMMEND:

Lion, "king of the jungle" or "king of the beasts", is well-known exotic animal.

The Fresh Fruits Free screensaver will show you attaractive compositions of cool juicy fruits that are ready to be eaten and rise your appetite.

The Nice Flowers Free screensaver will show you the most wonderful items that mother-nature can show to people - flowers.
Aqua 3D Live Wallpaper

free

Click the button or scan QR code