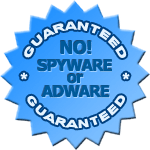 Parrots Free Screensaver
:: DESCRIPTION
Parrots are considered the most intelligent of birds together with some others. They are famous pets due to their sociable nature, high intelligence, bright colours and ability to imitate human voices. Big parrots live very long and can be the pets during the whole human's life. Their nature and behavior make them very attractive for kids and adults.

The Parrots Free screensaver shows you different views of variety of parrots on the desktop of your computer. Install this screensaver and make the feast for your eyes!
:: SCREENSHOTS
DO YOU LIKE THIS SCREENSAVER?
WE ARE ALSO RECOMMEND:

The Deep Sky Free screensaver will show you the amazing and mysterious objects from the outer space.

Zebras are famous African animals due to their exterior, eager behaviour, high socialization and communicative abilities.

Tibet is a mysterious area in Central Asia. It is the highest region on Earth and is commonly referred to as the "Roof of the World.