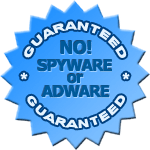 Parrots Free Screensaver
:: DESCRIPTION
Parrots are considered the most intelligent of birds together with some others. They are famous pets due to their sociable nature, high intelligence, bright colours and ability to imitate human voices. Big parrots live very long and can be the pets during the whole human's life. Their nature and behavior make them very attractive for kids and adults.

The Parrots Free screensaver shows you different views of variety of parrots on the desktop of your computer. Install this screensaver and make the feast for your eyes!
:: SCREENSHOTS
DO YOU LIKE THIS SCREENSAVER?
WE ARE ALSO RECOMMEND:

Tigers are the largest and heaviest cats found in the wild. Tigers are among most recognizable and popular of the world's charismatic megafauna.

Gold has been known and highly-valued since prehistoric times.

People have kept fish in aquaria for centuries and this tradition became very popular in the Roman Empire.