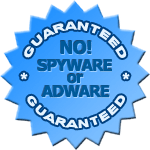 Puppies Free Screensaver
:: DESCRIPTION
The Puppies Free screensaver will show you views of nice puppies in different situations and environments on the desktop.

Dog is probably the first domestic animal that lives together with people for thousands of years since prehistoric times. We admire dogs and puppies a lot and puppies are always eager to play with people, with different toys, with other puppies and mature dogs or even with themselves and they are always very funny and comic.

Install this screensaver and please you eyes with views of amazing puppies on your desktop!
:: SCREENSHOTS
DO YOU LIKE THIS SCREENSAVER?
WE ARE ALSO RECOMMEND:

Decorate your desktop with this amazing screensaver. Look at your screen and explore the enigma while the time is turning over on the old book pages.

The Monkeys Free screensaver will show you the variety of different monkeys: chimpanzees, orangutans, macaques, mandrilles, gorillas, etc.

The Deep Sky Free screensaver will show you the amazing and mysterious objects from the outer space.