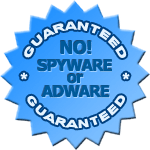 Puppies Free Screensaver
:: DESCRIPTION
The Puppies Free screensaver will show you views of nice puppies in different situations and environments on the desktop.

Dog is probably the first domestic animal that lives together with people for thousands of years since prehistoric times. We admire dogs and puppies a lot and puppies are always eager to play with people, with different toys, with other puppies and mature dogs or even with themselves and they are always very funny and comic.

Install this screensaver and please you eyes with views of amazing puppies on your desktop!
:: SCREENSHOTS
DO YOU LIKE THIS SCREENSAVER?
WE ARE ALSO RECOMMEND:

The Birds of Prey Free screensaver will lead you to the interesting world of birds of prey living in the wild. People like birds of prey a lot.

Elephants are the biggest land animals on the Earth alive today, therefore they are the symbols of might, force and power.

Zebras are famous African animals due to their exterior, eager behaviour, high socialization and communicative abilities.
Aqua 3D Live Wallpaper

free

Click the button or scan QR code