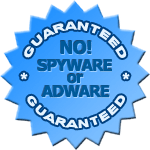 Anime Zodiac Free Screensaver
:: DESCRIPTION
Astrologers use astronomical observations of the movements of the night sky for divinatory purposes. The modern western astrological signs are simplifications of conventional pictorial representations of the signs, used since Hellenistic times. Nowadays the well-known Roman names of the signs are in use. They are: Aries (The Ram), Taurus (The Bull), Gemini (The Twins), Cancer (The Crab), Leo (The Lion), Virgo (The Virgin), Libra (The Scale), Scorpio (The Scorpion), Sagittarius (The Centaur), Capricorn (The Sea-goat), Aquarius (The Pitcher) and Pisces (The Fish).

This screensaver will show you the Zodiac signs depicted in anime manner and deliver the orient charm to the classical pictures.
:: SCREENSHOTS
DO YOU LIKE THIS SCREENSAVER?
WE ARE ALSO RECOMMEND:

Feel the extremes of sailing in the open sea full of the strong fair wind. The screen saver will show you the calm and dramatic moment of sailing.

The night time transforms the day city landscape to the totally another scene.

Lion, "king of the jungle" or "king of the beasts", is well-known exotic animal.