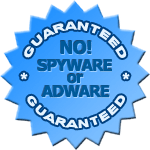 Polar Bears Free Screensaver
:: DESCRIPTION
Polar bear is the world's largest predator found on land, being twice as big as lions or tigers. The polar bear is an enormously powerful animal that can swim in the water and run over ice very fast.

The Polar Bears Free screensaver will show you interesting views of polar bears in different moments of their life at the wild. Install this screensaver on your compter and start your own polar bear safari on the desktop!
:: SCREENSHOTS
DO YOU LIKE THIS SCREENSAVER?
WE ARE ALSO RECOMMEND:

The Kittens Free screensaver will show you views of funny kittens in different situations and environments.

Waterfall is always the attractive show for people.

Parrots are famous pets due to their sociable nature, high intelligence, bright colours and ability to imitate human voices.