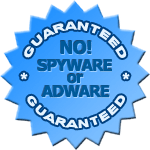 Zebras Free Screensaver
:: DESCRIPTION
Zebras are black or dark animals with white stripes and their bellies have a large white blotch for camouflage purposes. They are famous African animals due to their exterior, eager behaviour, high socialization and communicative abilities. Wild photographers apprecite them very much.

The Zebras Free screensaver will show you different views of these nice animals in African environment. Install this screensaver on your compter and make a virtual safari!
:: SCREENSHOTS
DO YOU LIKE THIS SCREENSAVER?
WE ARE ALSO RECOMMEND:

The popular american canyons are famous due to the stunning views they present to people.

The night time transforms the day city landscape to the totally another scene.

Waterfall is always the attractive show for people.