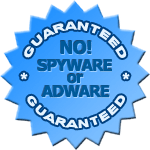 Ocean Waves Free Screensaver
:: DESCRIPTION
Ocean Waves Free screensaver will show you the mighty of the ocean that breaks on the shore with its powerful waves. Meanwhile, the amazing pure colors and forms of tall waves will make the feast for your eyes watching this performance on your desktop.
:: SCREENSHOTS
DO YOU LIKE THIS SCREENSAVER?
WE ARE ALSO RECOMMEND:

Polar bear is the world's largest predator found on land, being twice as big as lions or tigers.

Decorate your screen with this amazing Sail Boats Free screensaver. Let the sail boats of your dreams appear on the screen of your PC.
Using the Spring Flourish Free screensaver you will see fascinating views of friut and wild trees in blossom.