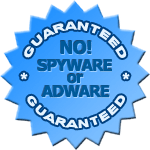 Gold Free Screensaver
:: DESCRIPTION
Gold has been known and highly-valued since prehistoric times. It may have been the first metal used by humans and was valued for ornamentation and rituals. Pure gold has a bright yellow color traditionally considered attractive. In ancient times gold symbolized the Sun, nowadays it is the synonym for power, richness and hapiness.

This screensaver will please you eyes with attractive views of gold coins, gold powder, gold bricks, etc. Install it and the screen of your computer will radiate the nice and adorable yellow cast!
:: SCREENSHOTS
DO YOU LIKE THIS SCREENSAVER?
WE ARE ALSO RECOMMEND:

Transfer yourself to the far highland country towards the wild and beatiful spring nature.

Parrots are famous pets due to their sociable nature, high intelligence, bright colours and ability to imitate human voices.