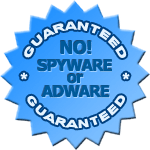 Lions Free Screensaver
:: DESCRIPTION
Lion, "king of the jungle" or "king of the beasts", is well-known exotic animal. The lion has been an icon for humanity for thousands of years, appearing in cultures across Europe, Asia, and Africa. Lions have enjoyed a positive depiction in culture as strong but noble. Also, lion has been a popular symbol of royalty and stateliness, as well as a symbol of bravery.

The Lions Free screensaver will present you different views of these proud animals in African environment. Install this screensaver on your compter and make an virtual safari!
:: SCREENSHOTS
DO YOU LIKE THIS SCREENSAVER?
WE ARE ALSO RECOMMEND:

Tigers are the largest and heaviest cats found in the wild. Tigers are among most recognizable and popular of the world's charismatic megafauna.

Elephants are the biggest land animals on the Earth alive today, therefore they are the symbols of might, force and power.