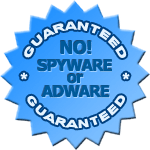 Lions Free Screensaver
:: DESCRIPTION
Lion, "king of the jungle" or "king of the beasts", is well-known exotic animal. The lion has been an icon for humanity for thousands of years, appearing in cultures across Europe, Asia, and Africa. Lions have enjoyed a positive depiction in culture as strong but noble. Also, lion has been a popular symbol of royalty and stateliness, as well as a symbol of bravery.

The Lions Free screensaver will present you different views of these proud animals in African environment. Install this screensaver on your compter and make an virtual safari!
:: SCREENSHOTS
DO YOU LIKE THIS SCREENSAVER?
WE ARE ALSO RECOMMEND:

Decorate your screen with this amazing Stunning Cars Free screensaver. Let the cars of your dreams appear on the screen of your PC.
Using the Spring Flourish Free screensaver you will see fascinating views of friut and wild trees in blossom.

New Zealand is notable for its geographic isolation and extraordinary fauna and flora.