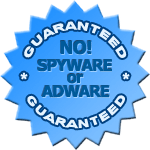 Monkeys Free Screensaver
:: DESCRIPTION
The Monkeys Free screensaver will show you the variety of different monkeys: chimpanzees, orangutans, macaques, mandrilles, gorillas, etc. Monkeys are all-time favorite animals due to their psychological and physical similarity to humans. It is very interesting to see their behavour where people can find well-known emotions and habits.

Install this screensaver on your compter and see our closest neighbours in the wild on the desktop!
:: SCREENSHOTS
DO YOU LIKE THIS SCREENSAVER?
WE ARE ALSO RECOMMEND:
Sea Storm 3D Live Wallpaper

free

Click the button or scan QR code