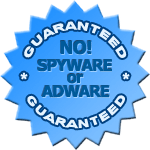 Turkish Travel Free Screensaver
:: DESCRIPTION
Turkey is the origin land of Empires of Byzantine and Ottoman in ancient civilizations having location where east and west landmasses meet gives it a mixed culture. A place rich in cultural wealth with the many dwellers settling particularly Romans, Arabs, and Greeks makes it a country of loveable diversity. Turkey has cuisines of palatal delights, to say a few are sea food, kebab, and grilled meats. Turkish coffee, Boza, or Sahlep all are equally soothing beverages to be sipped in winters. Turkey is very spiritual thought if you travel through it.

This screensaver will help you to make the travel to Turkey to see the modern life and ruins of the past civilizations on the desktop of your computer.
:: SCREENSHOTS
DO YOU LIKE THIS SCREENSAVER?
WE ARE ALSO RECOMMEND:
Sea Storm 3D Live Wallpaper

free

Click the button or scan QR code