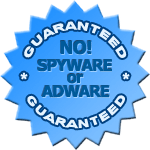 Lions Free Screensaver
:: DESCRIPTION
Lion, "king of the jungle" or "king of the beasts", is well-known exotic animal. The lion has been an icon for humanity for thousands of years, appearing in cultures across Europe, Asia, and Africa. Lions have enjoyed a positive depiction in culture as strong but noble. Also, lion has been a popular symbol of royalty and stateliness, as well as a symbol of bravery.

The Lions Free screensaver will present you different views of these proud animals in African environment. Install this screensaver on your compter and make an virtual safari!
:: SCREENSHOTS
DO YOU LIKE THIS SCREENSAVER?
WE ARE ALSO RECOMMEND:
Aqua 3D Live Wallpaper

free

Click the button or scan QR code